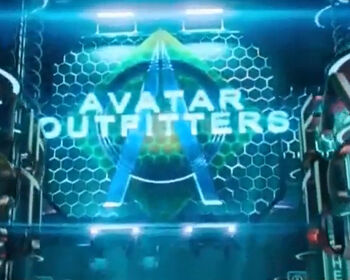 Avatar Outfitters is the place where Parzival and Aech visitted to buy items, clothes, weapons, and X1 Bootsuit from IOI.
In here, Parzival buys Holy Hand Grenade, Zemeckis Cube, and X1 Haptic Bootsuit. It is also possibly where he obtained the Hadouken attack from "Street Fighter".
The Cataclyst was been auction into 2,000,000 coins.