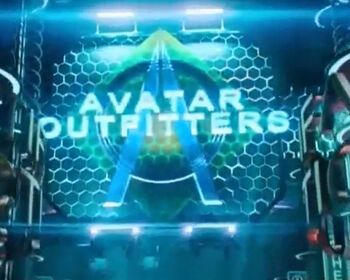 Avatar Outfitters is a shopping district on the planet Incipio.
After winning the first key, Parzival and Aech visit the district to buy items, clothes, weapons, and the X1 Bootsuit from IOI.
Gallery
Trivia
In here, Parzival buys the Holy Hand Grenade, Zemeckis Cube, and X1 Haptic Bootsuit. It is also possibly where he obtained the Hadouken attack from Street Fighter.
The Cataclyst was auctioned for 2,000,000 coins.