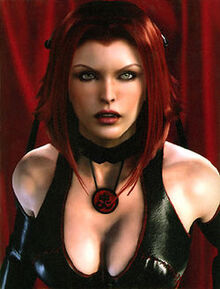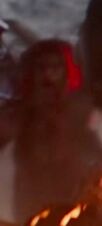 Rayne is the main character of the BloodRayne series. She is the daughter of the vampire Kagan and an unnamed human woman, making her a dhampir.
Rayne is an Serbian agent of the Brimstone Society, a secret organization who works to destroy all supernatural evil.
Appearance
She can be briefly seen to the left next to Lara Croft during the final battle.